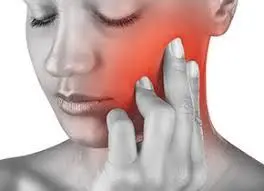 A toothache is pain in or around a tooth that can be caused by multiple reasons:
Trauma-Injury to the teeth, gums, ligaments or alveolar bone, also soft tissue such as the lips or tongue.
Examples are falling or slipping, motor vehicle accidents, or trauma to the face from a sports injury.
Infection-Symptoms of decay may be pain upon eating something sweet, cold or hot sensitivity or pain on chewing. These are signs that the nerve is irritated inside the tooth.
TMJ, Sinus or Ear Infections-Tension in the facial muscles can cause discomfort that can mimic tooth pain.
Bruxism- or teeth grinding can cause a crack or a fracture in a tooth or a change in the occlusion. People who grind their teeth typically do so while they are sleeping or during stressful situations. The best remedy to treat bruxism is to have a custom mouthguard fabricated and it is worn while sleeping to alleviate the stress placed on the teeth and jaw.
Orthodontic Alignment-braces, retainers are a common cause for aching pain in an around the teeth. The pain will be more noticeable after adjustments, which tighten and move teeth. The pain typically last for a few days.
Wisdom Teeth-A impacted tooth is a tooth that is blocked and is unable to push through the gums into your mouth. Teeth that are impacted can be painful as they push against other teeth. They also can become infected if they are partially erupted because the flap of gum tissue can become irritated and swollen. An impacted wisdom tooth can lead to an infection called pericoronitis. If left untreated this infection can spread to the throat or neck.
The symptoms of a toothache can resemble other medical conditions, so it is necessary to have a complete and thorough evaluation by you dentist.