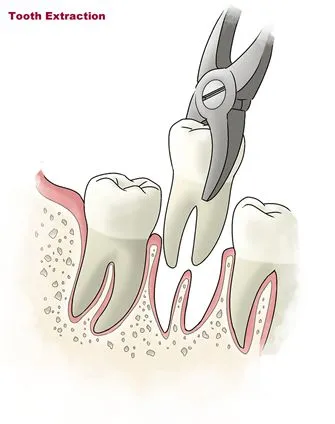 There are several reasons why you may need a tooth extracted
Decay: The most common reason why a tooth may need to be removed. This is due to bacteria in your mouth that produce acids that eat away at tooth structure.
Infection: An abscessed tooth is an infection inside that tooth that has spread to the nerve and infected the area around the root.
Trauma: Falling or being hit in the face with an object are common reasons we will see broken teeth. Examples would be sports injuries, slipping or falling, motor vehicle accidents.
Orthodontics: Some people have excessive overcrowding of their teeth and a tooth my need to be removed prior to braces being placed.