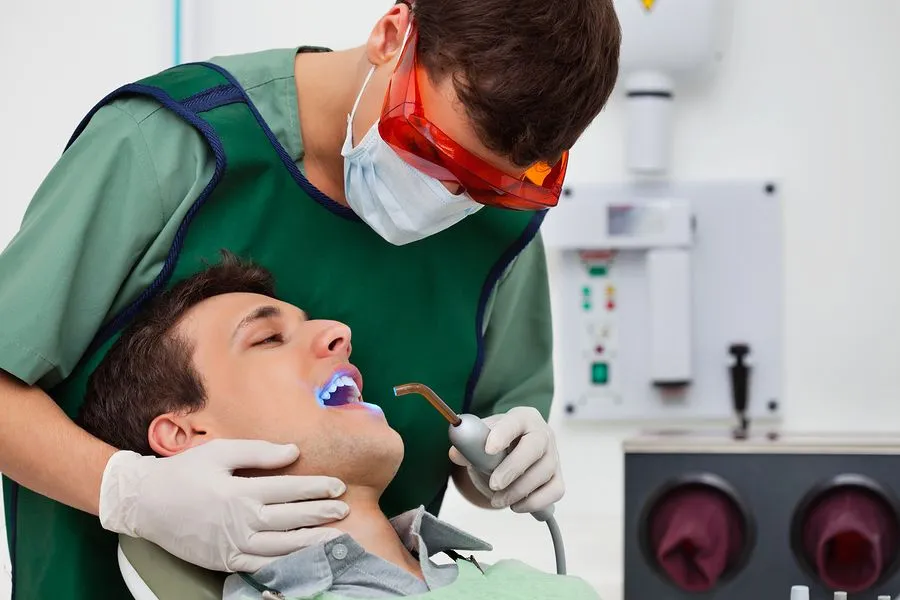 Teeth whitening can include several different types of products. These products including whitening toothpastes, over the counter whitening strips or gels, or whitening products obtained from the dentist.
Teeth whitening is ideal for people who have healthy unrestored teeth and gums with little or no sensitivity. Teeth tend to yellow over time due to diet, tobacco use, age, trauma or medications.
Whitening products can contain one of these two bleach products (hydrogen peroxide or carbamide peroxide). These bleaches break stains into smaller pieces making the color less visible and your teeth looking brighter.
One possible side effect of overuse of whitening products can be tooth sensitivity. This happens when the bleach invades the soft layer of dentin and irritates the nerve of your tooth. In most cases, this is reversible and temporary. Discontinue the use of the product and start using a sensitive toothpaste.